This past week has been all about friends and family celebrating birthdays, spending time with family and friends. We hope you all had as nice a time as we did over your Labor Day weekend.

This morning, Isaac and I met up with Isaac's good buddy, J and his mommy and little bro, R. The boys had such a nice time playing..and i couldn't help but take a few shots of this adorable little munchkin.

Here is J, he is 2 years old and such a happy boy. He is talking up a storm and Isaac just loves being around him. And not only that, but he has some GREAT expressions :) which, of course, makes this photographer very happy.

Thoughtful....not sure what to make of the big black box in front of my face...



Aha! The scrunched-up nose grin! My favorite!



Serious! He's getting the hang of it now...



And we can't leave out the littlest member of the family. What do you think he is dreaming about?



One more....i just love this age..and they grow SO quickly.



And, even though these are not the best composition...I had to share the two little dudes playing/talking/hugging.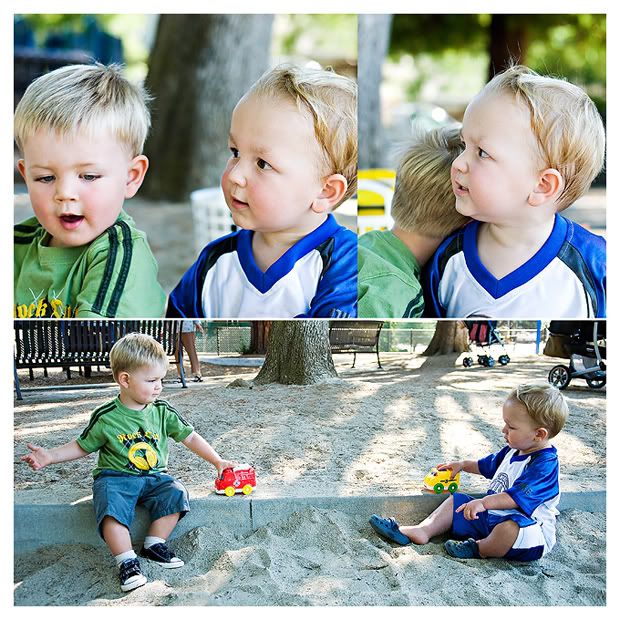 One more....Isaac and I at grandpa's birthday...captured by Daddy....



Wow, this was a long post! Enjoy the photos....and stay cool (it's like 99 degrees today and Isaac and I are going swimming!!!)