I love Spring...I really love Spring here in Northern California...I love when the hills turn green again and the yellow flowers/weeds pop up everywhere along the highway. I love the days before it rains..when the sky is full of white puffy clouds and the contrast with the blue is so beautiful. I love how everything feels so fresh and new....

Today we woke up to that gorgeous sky and the sun shining. The weather man is promising some major storm this weekend so Isaac and I decided to take advantage of this weather. I've been meaning to do some new location scouting and who better to do that with than my little partner in crime.

You may wonder how I get a 2 yr old ball of energy to sit still...two words: ANIMAL CRACKERS! They work like a charm :)

Happiness....(not it's not raining...he just loves the umbrella)



He looks so proud of himself for climbing that hill...



This is SO him! Singing...dancing...and generally going nuts



Our little monkey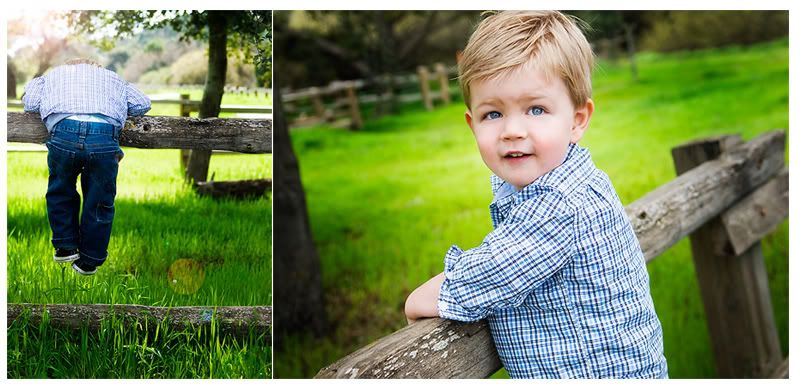 What do you think...did he listen to mommy and NOT step in the puddle?