Hi All, so remember how i told you to check back often? Well this is why....second post in two days :) There is so much to share though....i can't help it. As I slowly pick my way through the hundreds of photographs, i'm setting aside a few here and there that I want to share with all of you.

SO here is the next batch! Enjoy :)

Venice, i love this shot..the colors, the calmness (it was about 7 in the morning)



Florence, view from a cafe terrace on top of a tall building. We sat, drank cappucinos, watched the sunset and took pictures. Yea, pretty much a perfect evening



Tower next to Duomo church (cathedral?)...our first view....there were a million tourists, but i love that you can't see anyone.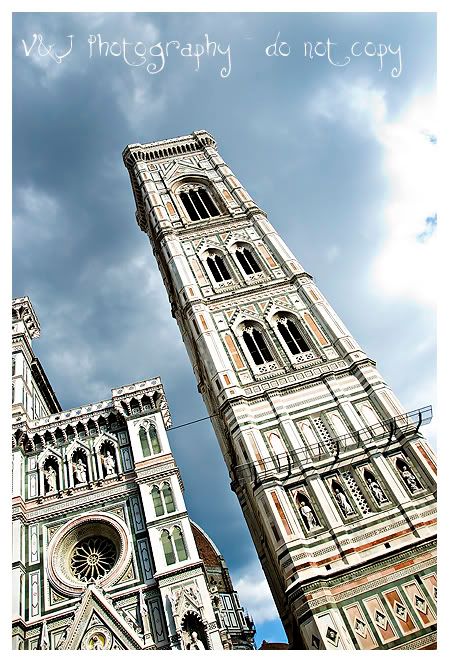 I love this shot the J captured



San Marco Sq, early morning fog



Drinking fountains, all over Venice - we filled our water bottles from these...it was great, since Water in europe is like 3 euro a bottle. Yikes.



'The Last Judgement' wall at the Sistine Chapel. (ok, so we cheated...we weren't supposed to take photos)



And how abou this for a self portrait :) We were sitting at a bar eating Pizza in Florence. I took the photo of the reflection in the mirror.