So those of you that read this blog know that I always complain about not photographing girls enough. It seems like it's boys around here all the time.

Well, this morning I had quite an experience...photographing 5 girls...all friends..ranging from 2-4 years old. The mommy's are friends and wanted to get all the munchkins photographed together, which I think is a fabulous idea! After the group shots we did some seperates. All the girls are BEAUTIFUL....and all have very different personalities. It was fun...and EXHAUSTING!

Ok Girls...here is your sneak peak! I have oh so many more to edit, but here is just a little taste of all the work this morning...enjoy!

Let's start with some group shots:

The whole crew....(someone is having a 'diva' moment ....can you guess who it is?)




This shot cracks me up! (missing little J, who was getting over a cold, and not too excited to have her photo taken)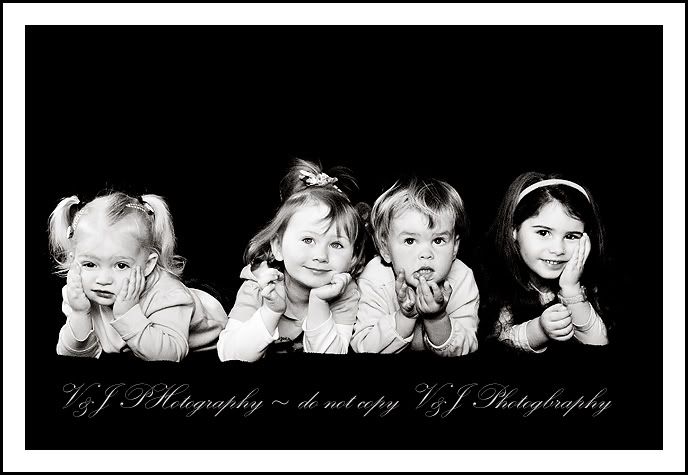 Ok, a few individuals now..

Here is N...you may recognize her if you've been reading this blog for a while. She was our very first V&J Photography contest winner!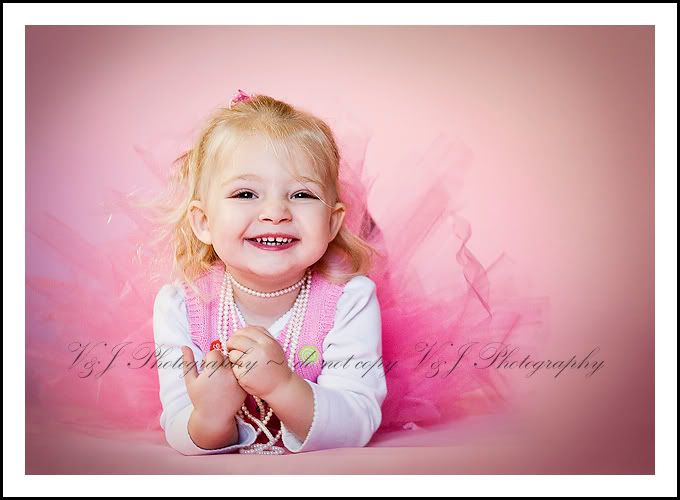 Next, we have J...who, even though was not in the mood...posed long enough for me to grab some really fun photos. Isn't she beautiful??




I tried a 'vintage' feel here..because she looks like she could be in a Shirley Temple movie...i think it works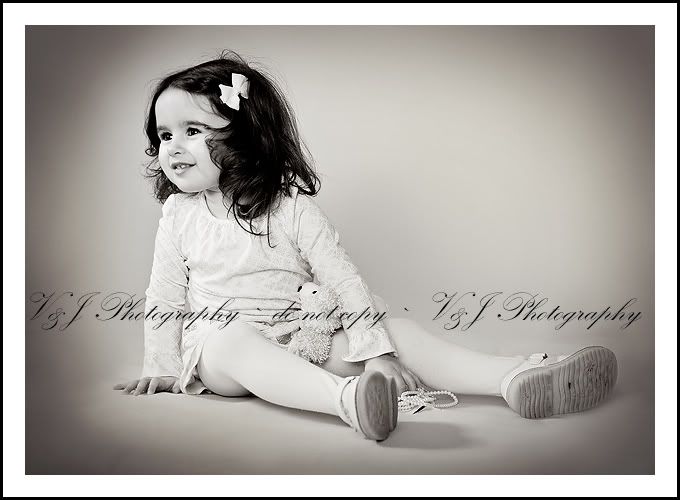 Now we have N...who is a very serious little girl, but also very sweet and very cooperative! She liked those pearls...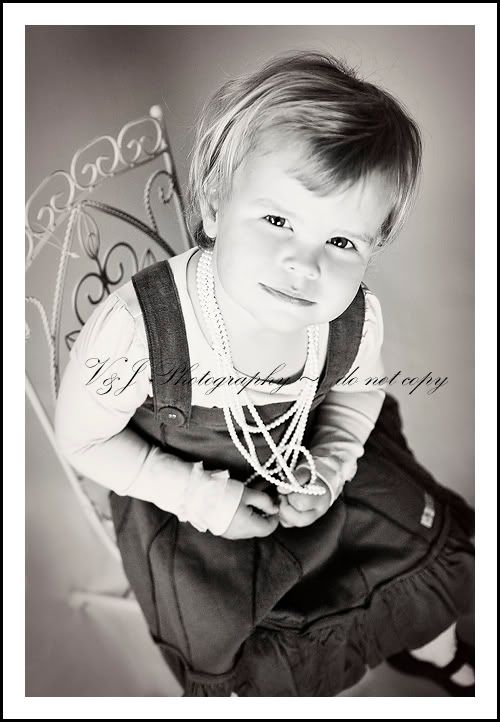 Next we have A, who has some SERIOUSLY gorgeous eyes! Oh, and I love love love how colorful this next shot is! Isn't that what being a girl is all about???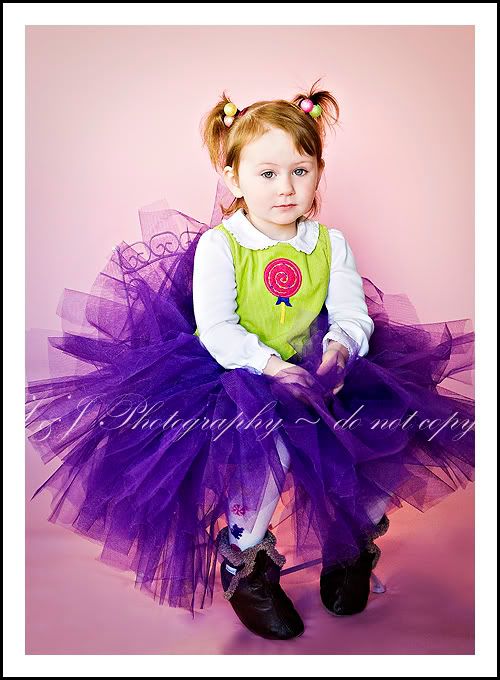 And here is S, the oldest of the bunch. Her hair is insanely beautiful...long and curly. Wow! (it must be a lot of work for mommy)....But S, being the oldest...sure knows how to 'work' the camera :)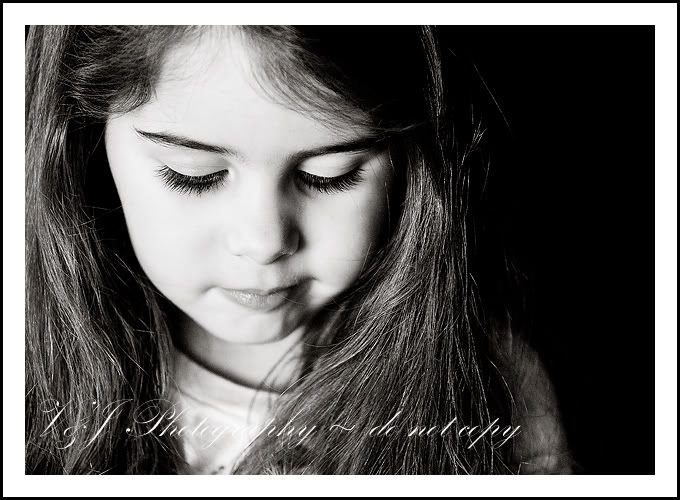 OK! If you guys made it this far, you rock! I know it's a lot of photos...

And finally, here is what we all looked and felt like by the time our session was over!