Today is a big day!!! It's J's bday :) That's right folks....we are celebrating a 30-something birthday today...how you ask? Well...by taking our little dude to his VERY FIRST soccer class :)

I can't believe my kid is old enough to play soccer! When did this happen :) J took the day off today and was able to come with us, which was super fun..especially for Isaac!

Here is what he learned:

No Hands in Soccer
The Soccer Stance
Dribbling the ball (did you know they call it dribbling, like in basketball? i didn't)
And scoring the goal of course

I have a feeling he'll get really into it...at least I hope he does! I'm ready to be the soccer mom. HA!

Flowers from grandma...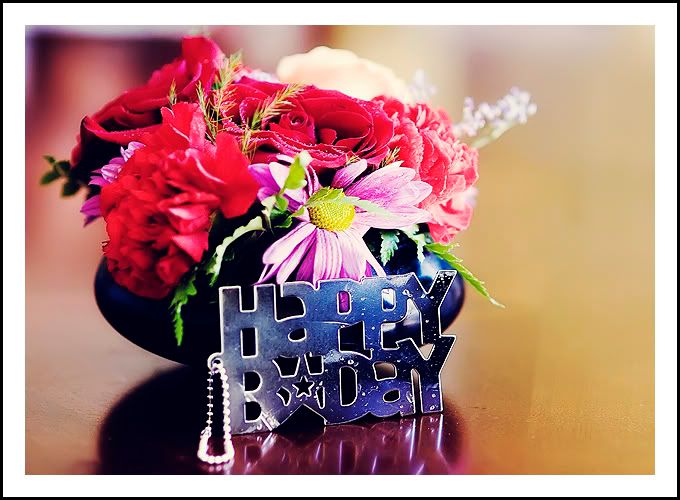 The boys :)



And finally, the future Beckham in training :) He's definitely cute enough....gotta work on the soccer skills though



Thanks for checking in guys :-) And feel free to leave some blog lovin' (i.e. comments). I bet J would love to hear your birthday wishes!!

~V