We Survived!!! And by "we" I of course mean Justin and I :)

Isaac on the other hand, couldn't have done any better. Here is a little synopsis of the day.

First let me say that I spent about 20 minutes picking out his outfit...coming up with several options and asking Justin for his opinion. He didn't say anything, but his look said this "Veronica, you realize this is not you starting high school...but our 2 and a half yr old son going to preschool" Which is true of course, but you can never underestimate the power of a great outfit on your first day..RIGHT? Come on people, back me up here.

Anyway, this morning....we woke up, brushed our teeth, had a snack, put on our UCLA backpack...modeled for mommy for a few photos...and we were off!

Arrived at the preschool, walked in gave each other hugs...he then walked into the room where the kids were...looked around, saw a little boy playing with trucks and said "I want to do what that boy is doing"...and marched right in...didn't even look back. J and I stood there for another minute, marveling at how amazing our little man was....and then left.

When I picked him up this evening...here are some of the words from the teachers:
"What a good boy, I wish all the kids were this easy and wonderful when they first started"
"He didn't cry once"
"He ate everything and used the potty when he was supposed to"
"He took a nap"

And finally, as we were leaving a little boy tried to take a truck that Isaac was holding....and the first thing my kid said was "Excuse me please, I'm playing with that truck"

OK OK! I'm done :*) I'm just a proud mommy today....so thanks for coming along for the ride...

Here are some photos from this morning...



That's right, a UCLA backpack....guess who got him that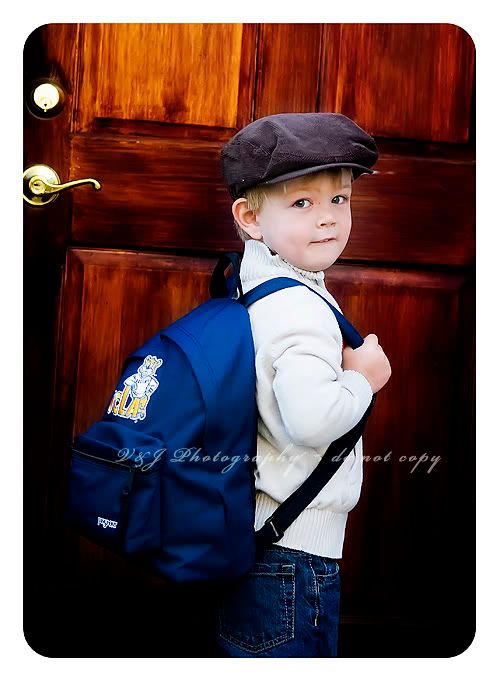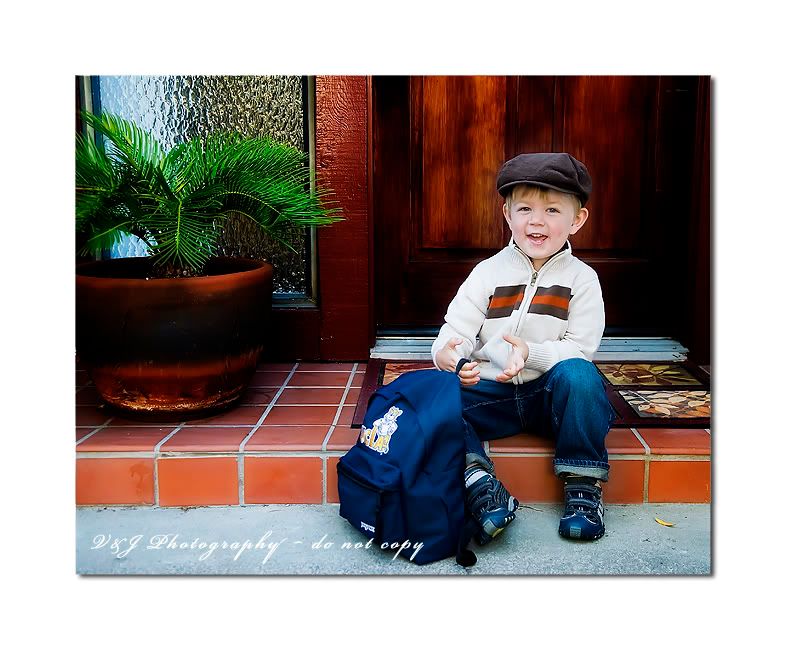 On the way...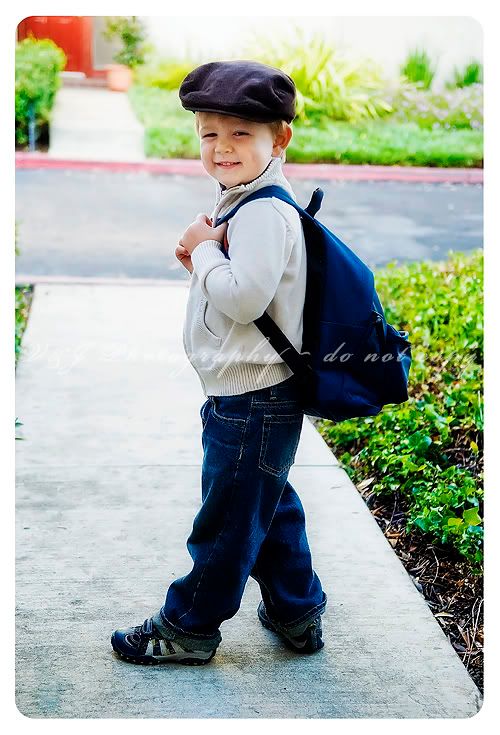 Driving...almost there. This is the sweet face I see looking into the rear view mirror



OK, Now for the big news! In celebration of this momentous day is our little guys' life....I am thinking ~

It's time for another BLOG CONTEST!!!!

That's right party people..get ready to vote vote vote!
~V