So my child is now old enough to tell me "No Camera Mommy"...oh no! What am I going to do? Right now, i've resorted to bribing him with stickers.....and though he doesn't quite understand the idea of a trade yet...he does love those stickers :) so at least it keeps him busy enough to hold still for a sec...

Anyway, as you can tell this post is about the little dude. He is getting so big! The last few days I've tried to pick him up and I seriously didn't think I could do it! :( He got this great little hat from his cousin over the Holidays and he looks so stinkin' cute in it, i thought i't grab the camera for a few shots....

Here is the result :)...




In front of cafe Cocola...lovin' the bench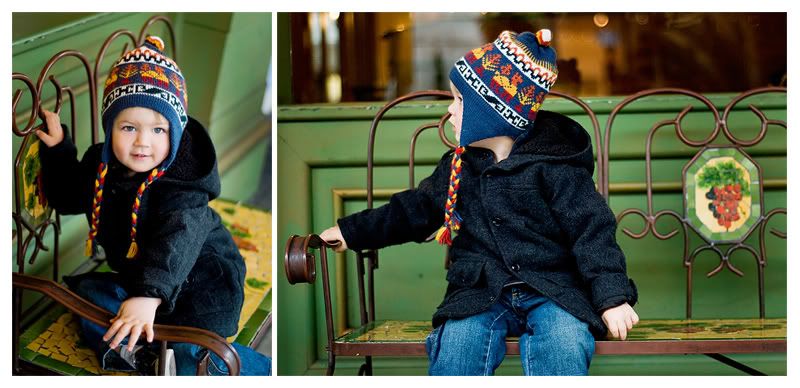 Taking a moment to smell the flowers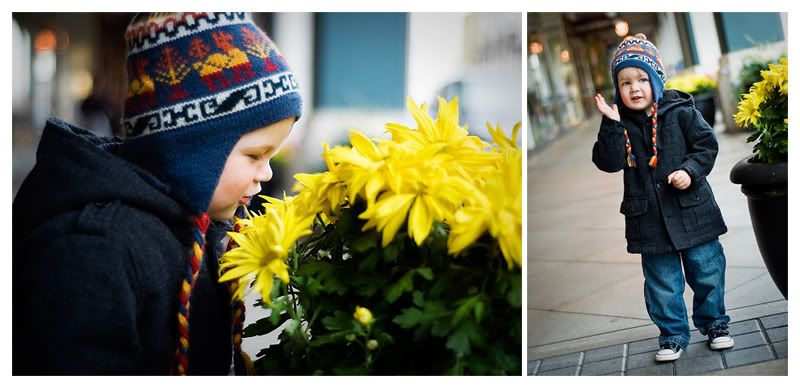 Sticker bribery is on!