Happy day before V-Day people!!!

You may remember this cutie pie, she was the first runner up in our last Blog Contest! She is also Isaac's best girlfriend. Yes there is an age difference...but really, age is just a number ;) So what started out as a playdate, turned into a little mini-shoot...I could't resist :)




But wait! That's not all. When we showed up, Chloe had a present and a surprise for her main man....check it out!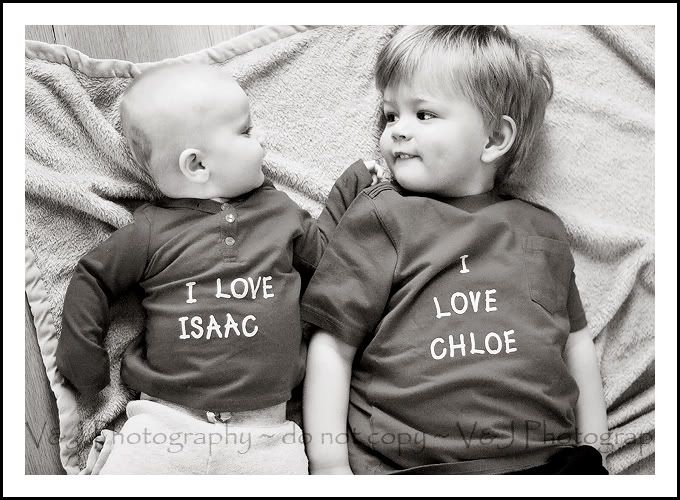 It was meant to be :)


Thanks S, J and C! What a great V-Day present :)