Yes, our kid is a rebel! No fence, rock, whole, ditch or "No Trespass" sign will keep him out!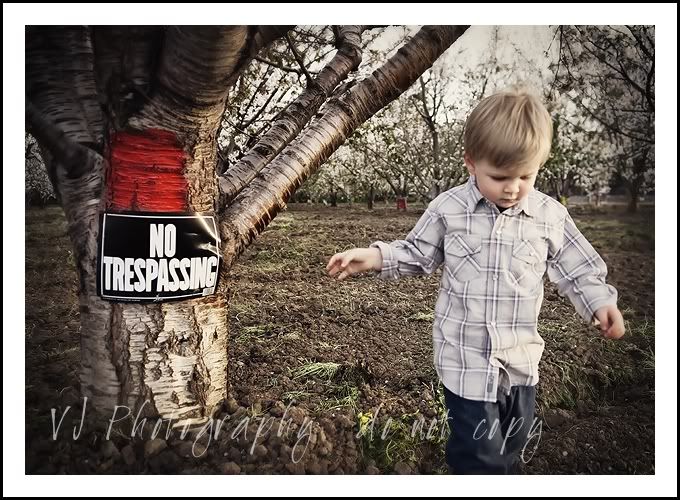 The story behind this shot: So there is a really cool Cherry Orchard about a mile away from our house, and every yr when the trees bloom we think about how fun it would be to take some photographs there. WELL, about a wk ago we were driving past the orchard and noticed that the trees were gorgeous AND there were tons of wild yellow flowers (probably weeds). SO, we thought...this is the wk! We made a photo date, J got home from work...we loaded Isaac and the camera in the car and drove over. Well..wouldn't you know it....they had chopped off all the yellow flowers!!! Our timing..was impeccable is always :)

But, since we were there anyway...Isaac thought it was a good idea to explore :)

Flowers for mommy :)....



And a squeeze too...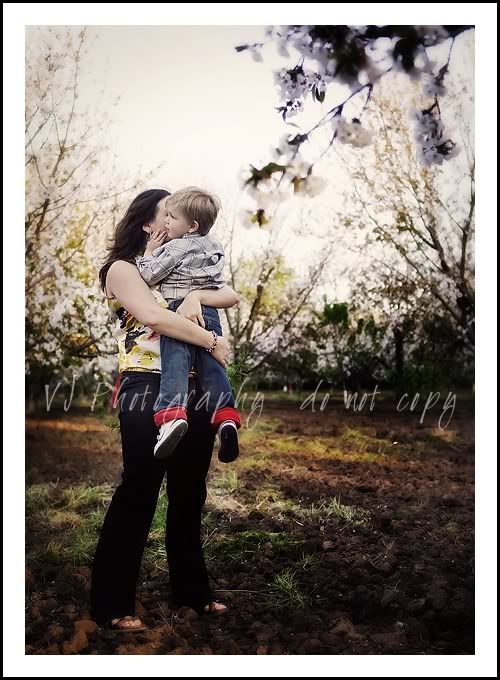 And then we took a walk (Note to self: Don't wear sandals next time)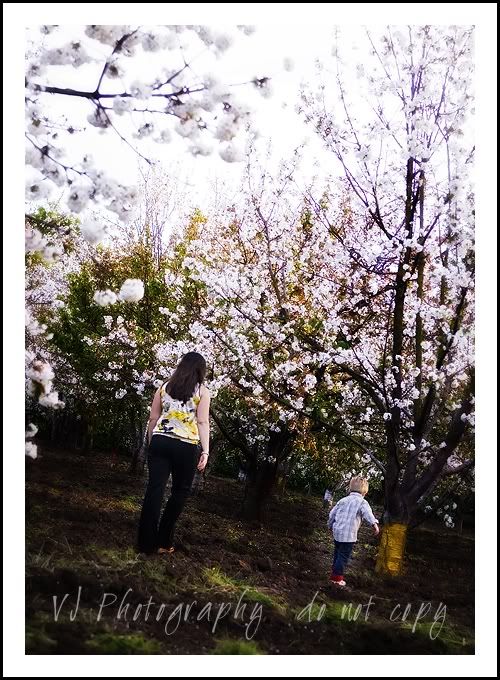 Ciao~
V