Hey all...pretty rare for me to be posting on a Saturday, but I had to do a quick check-in...to post some of these fabulous photos of beautiful Chloe. You've seen her on this blog before....and of course she is one of Isaac's favorite girls!

Ms. C is now mobile (crawling like a champ....and walking VERY soon)...so our whole little session lasted maybe 10-15 minutes. But I was so excited to get her on my new favorite paper...and to test out my new favorite prop (Thank You ROSS!!! $12 baby :)

I think her eyes and this paper were made for each other...eh?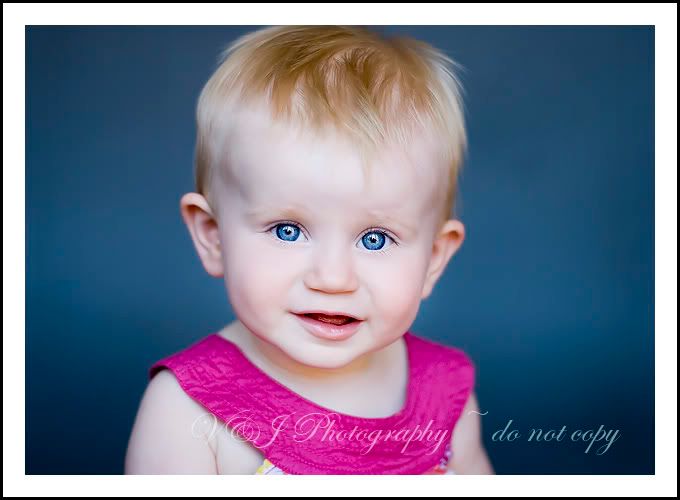 I bought this with the intention of using it for newborns, but I think this worked out quite well :)



Look.At.Her.EYES!



Last, but not least...



Ok guys...stay cool in the super heat we are having! (I have lots of fun photos I'm working on...so check back soon!)

~V