Hi Everyone! It's been a slow few days here on the blog...you know how it is..holidays, birthdays, work, etc :) Don't worry, I miss you all and am coming back very soon with lots'o'stuff to share!

But i had to pop on to talk about our morning here at Casa De Duren...

We finally had a chance to put the tree up! Isaac even decorated it :) He did great...for the most part..we did have an unfortunate broken penguin incident. But nevertheless...check it out!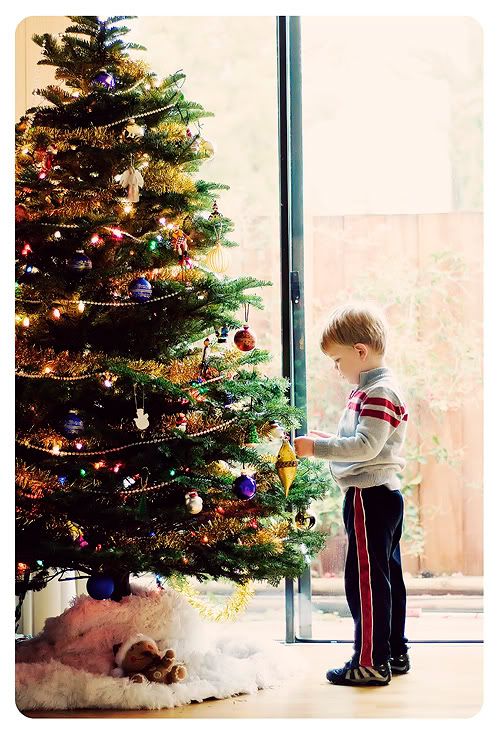 Not bad, eh? Now we just have to get some presents under it...there is WAY too much empty space.

Oh, HI Internet! That's me in the blue..haha!