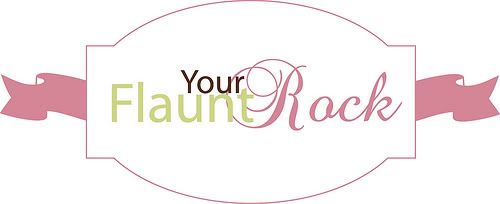 LOVE is in the air! Did you recently get engaged and are beaming with pride over the shiny rock on your finger? Want to flaunt it some more? In honor of all the love going around V&J Photography is holding a contest for you engaged love birds to show off your new bling!
What do you get for flaunting that shiny new rock? The winner will receive a full engagement session and a $100 print credit. PLUS the winners of each local Flaunt Your Rock contest will be placed in a national contest to win a grand prize worth $450+. The grand prize includes custom invites from Paper & Ink Studio, a wedding cake topper from Custom Cake Toppers, a custom clutch from Clutch That and a wedding accessory from Little White Chapel Accessories!
The Details:
• Submit 1 photograph of your ring & 1 photograph of yourselves (please do not submit images taken by another professional photographer).
• Encourage all of your friends and family to vote for you. The ring with the most votes wins!
• Engaged couples only.
All submissions must be received by midnight March 5th, 2010.
Entries will be judged by a panel of photographers who will narrow down the selection to 3 rings. The finalists will be posted on the V&J blog and the winner will be chosen via a public voting poll. Voting will occur between March 7-March 13, 2010. There are specific rules around voting that will be clarified during the voting round of the contest. Winners will be announced on March 15th, 2010. Winning session must take place between March 22-May 1st. Winners must sign a release to allow V&J Photography to display images on blog, website, Facebook Business Page and any other print or web materials as deemed appropriate.
Don't live in the Bay Area? Have friends across the country? Check out these photographers who have Flaunt Your Rock contests running in other cities!
UNITED STATES
Boston, Massachusetts: Helen Makadia Photography
Denver, Colorado: Keri Doolittle Photography
Columbia, Missouri: Ashley Turner Photography
Seattle, Washington: Susan Berman of Whimsical Photo Design
Philadelphia and Main Line, Pennsylvania: April Ziegler Photography
Grand Rapids, Michigan: K. Holly Photography
Spokane, Washington: Cameron Glass Photography
Phoenix, Arizona: Jeanette LeBlanc Photography
Ft. Smith, Arkansas: Beaty Photography
San Jose, California: V&J Photography
Tampa/St. Petersburg: Stephanie A. Smith Photography
CANADA
Edmonton/Vancouver Canada: Jen Williams Photographer
Fort McMurray/Northern Alberta: Leslie Brown Photography
Powell River BC/Vancouver Island: Jennifer Kennedy
Central Interior, BC: Andrea Blair
Langley, BC: Cathy Empey
The Fine Print:
This is our contest, we make the rules. We have researched many different ways of voting and there are pros and cons and hanging chads in just about every method out there. This is how we have decided to run our contest. if it's not a fit for you, we respectfully accept your decision to decline participation. We also know there are ways to work around the system, so we will actively monitor

IP

addresses and research anything that appears to be fishy. We reserve the right to disqualify any entry that appears to be suspicious.
All participants must agree to sign a model release allowing images to be displayed on the V&J blog. Winning participants must sign a release allowing images taken by V&J Photography to be displayed on web site, blog,

Facebook

and print advertising sources. Participants must also agree to standard Terms & Conditions of V&J Photography.
Regular session terms and conditions apply.
We require a consent that you are entering this contest voluntarily and that V&J Photography is not promising any winnings or other compensation for participation.
Whew! Now that all of that is over, contact me at Veronica@vandjphotography.com to ENTER!!!